This article applies to the following role permissions: ConexED Administrator - Director - Group Manager
Case managers work together with various campus departments, such as academic advising, counseling services, disability support services, student affairs, and healthcare providers, to effectively coordinate resources and support for the student.
Customize Case Reasons
ConexED Administrators, Directors and Group managers can create and customize Case Reasons.
Navigate to Alert & Case Management and choose Manage Case Reasons.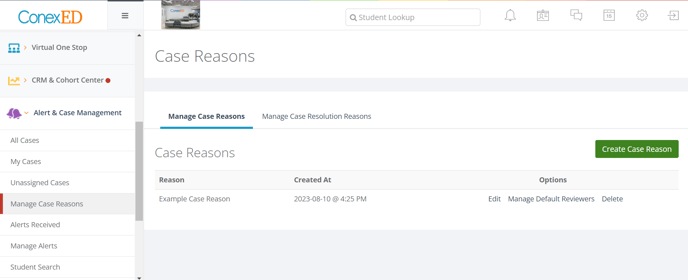 Click Create Case Reason, a pop up will appear to add a title. Add title, click create.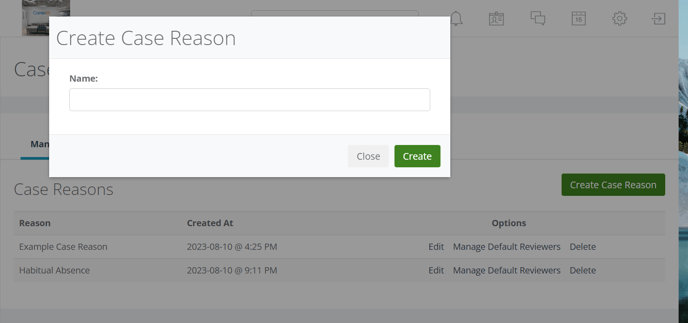 The case reason will populate on the list. Next, click on Manage Default Reviewers on the options column to open the Default Case Reviewers screen.
Click on Attach Group of Staff to open the window. Select a group to start assigning desired staff to attach to the case.