This article applies to the following role permissions: ConexED Administrator - Director
How Do I Create a Department?
When a ConexED Admin logs into ConexED, their tools for department and group set up are accessible in two locations. (1) Under the back end Admin tab; (2) Under the Dept & Group Manager navigation tool bar.
Only a ConexED Admin can create a department and assign a Department Director to a department. Once a Department Director is assigned, they will see their department on the Departments tab
Figure 1. Create Departments and Groups on the Back End Admin Center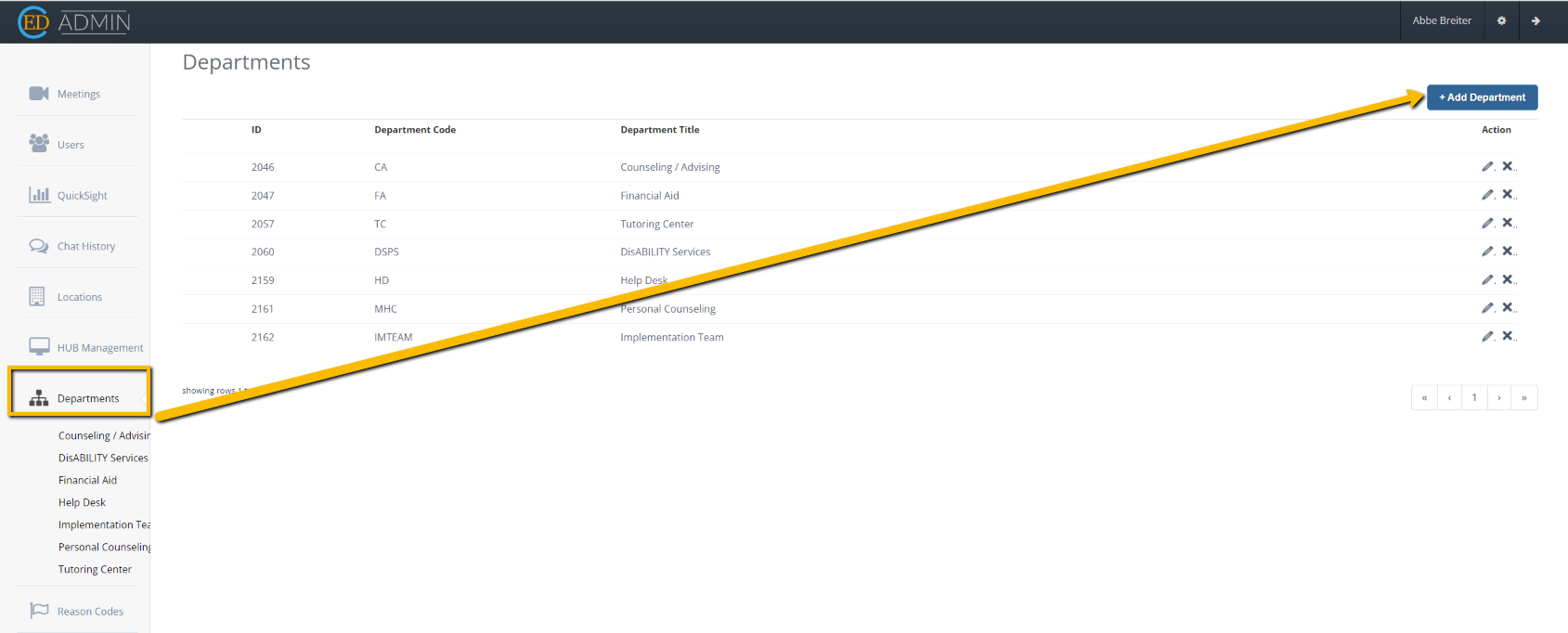 Figure 2. Create Departments on the Departments Tab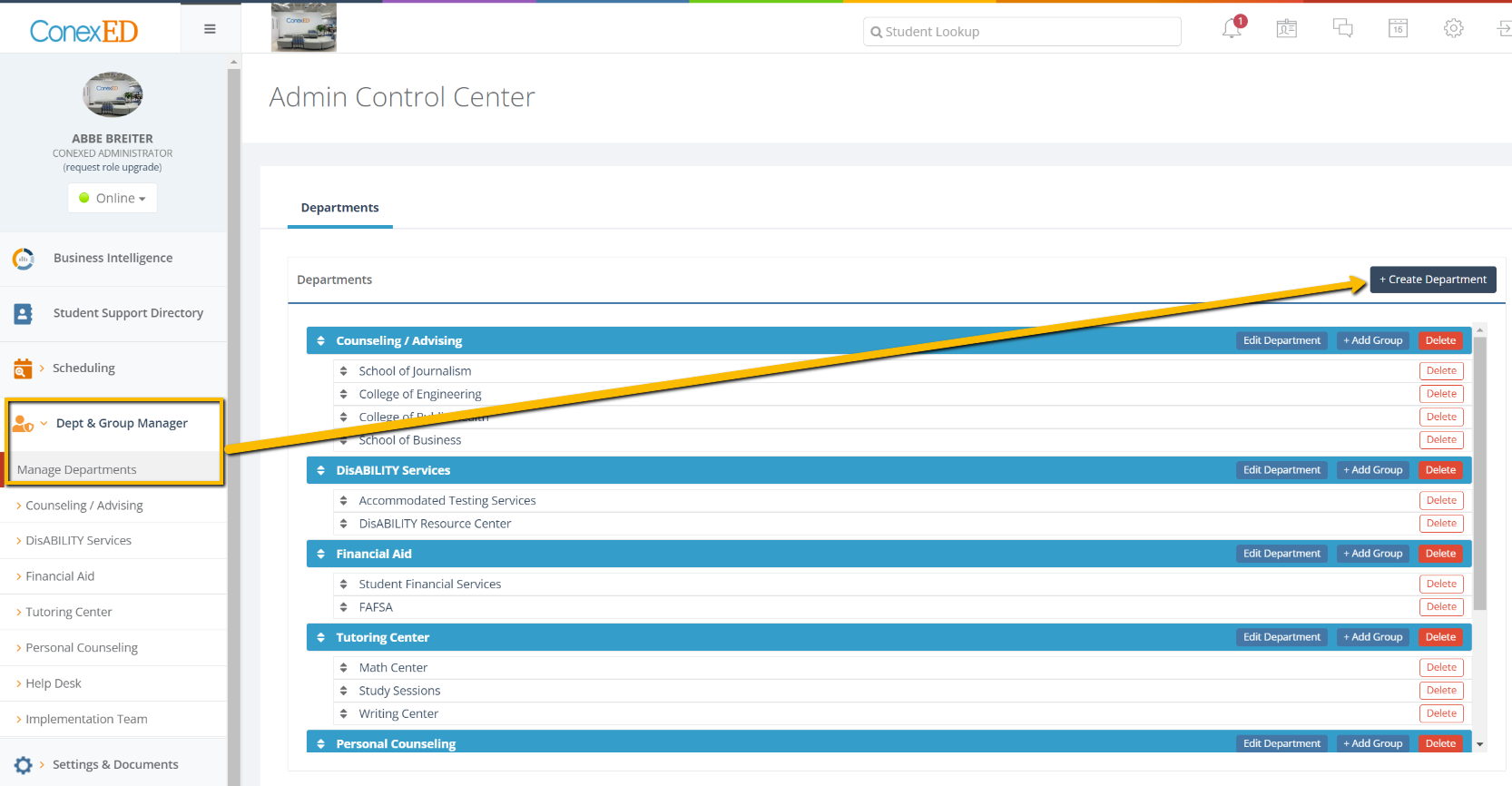 In Figure 3, the departments have the blue bar, and groups added to each department are indented below the blue bar. Department Directors have the ability to add groups to their department and assign Group Managers who will have access to the Group Settings for scheduler customization, staff office hours, and more. Clicking the name of the Group will open the Group Settings.
Figure 3. Create Groups on the Departments Tab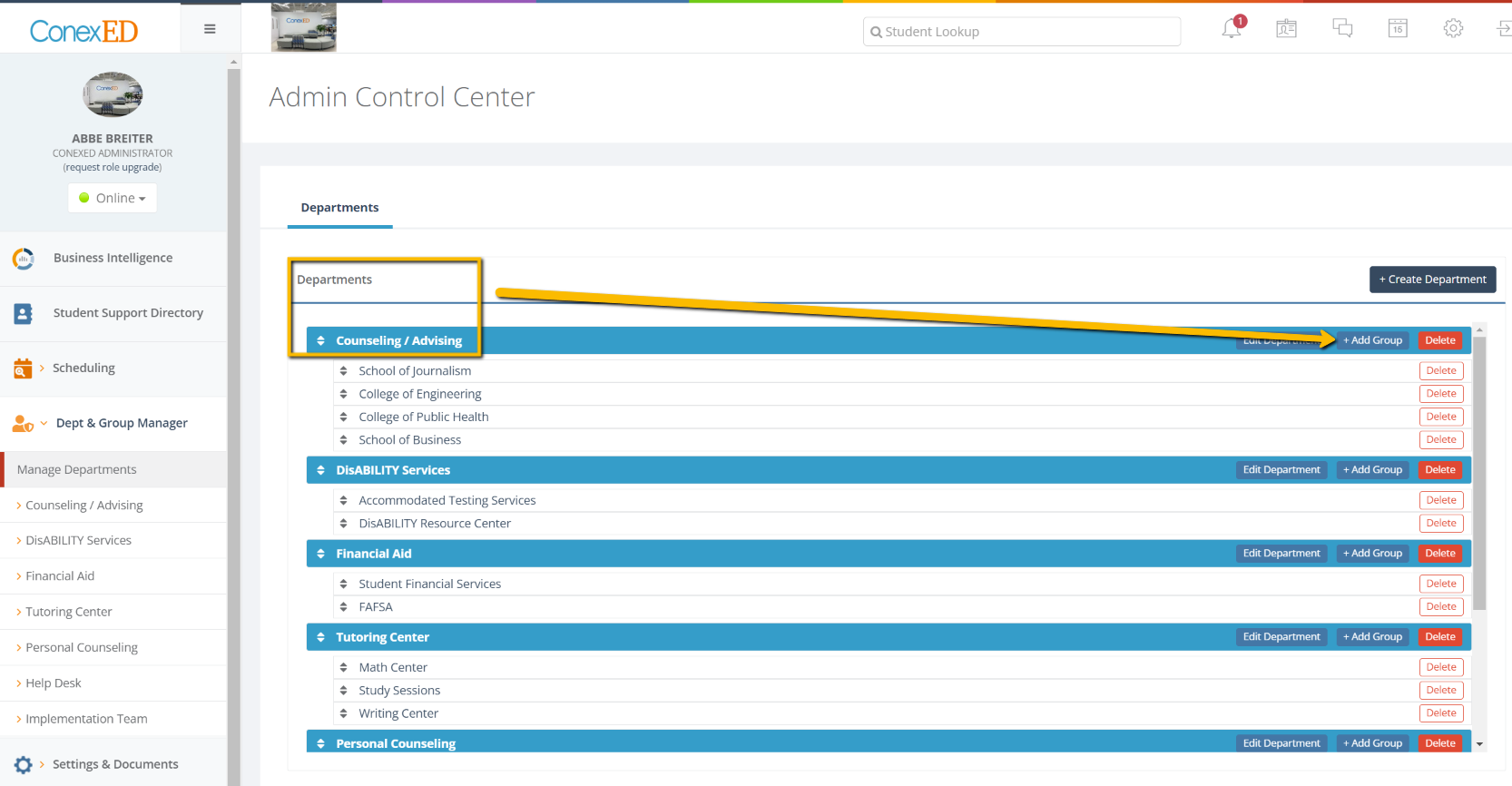 How do I Edit a Department?
Once a department has been created, the name of the department can be edited by clicking "Edit Department". A new pop-up window will appear in which the name of the department can be edited as well as adding/deleting Department Directors.
Figure 4. Edit a Department

Figure 5. Edit Department and Add Department Administrator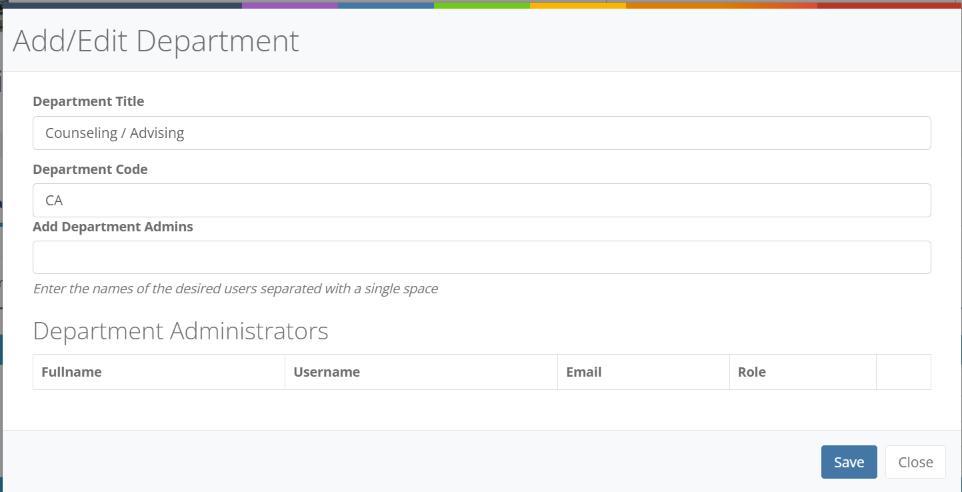 How do I Delete a Department?
Once a department has been created, it can be deleted by clicking on the red "Delete" button at the end of the blue row. Be mindful that once deleted, it deletes all groups associated with that department and CANNOT be retrieved.
Figure 6. Tool to Delete a Department