This article applies to all ConexED Users and Role Permissions
ConexED Cards
Users can customize their cards and add details using the Customize ConexED Card center and the tabs within. Navigate to Settings & Documents - Profile Settings.
Customize Card Tab
The customization center will open on the first settings tab, Customize Card, as shown in Figure 1 below. Here you can add a photo, office phone and location, biography, meta-tags, opt in for text messages, and manage other settings.
Figure 1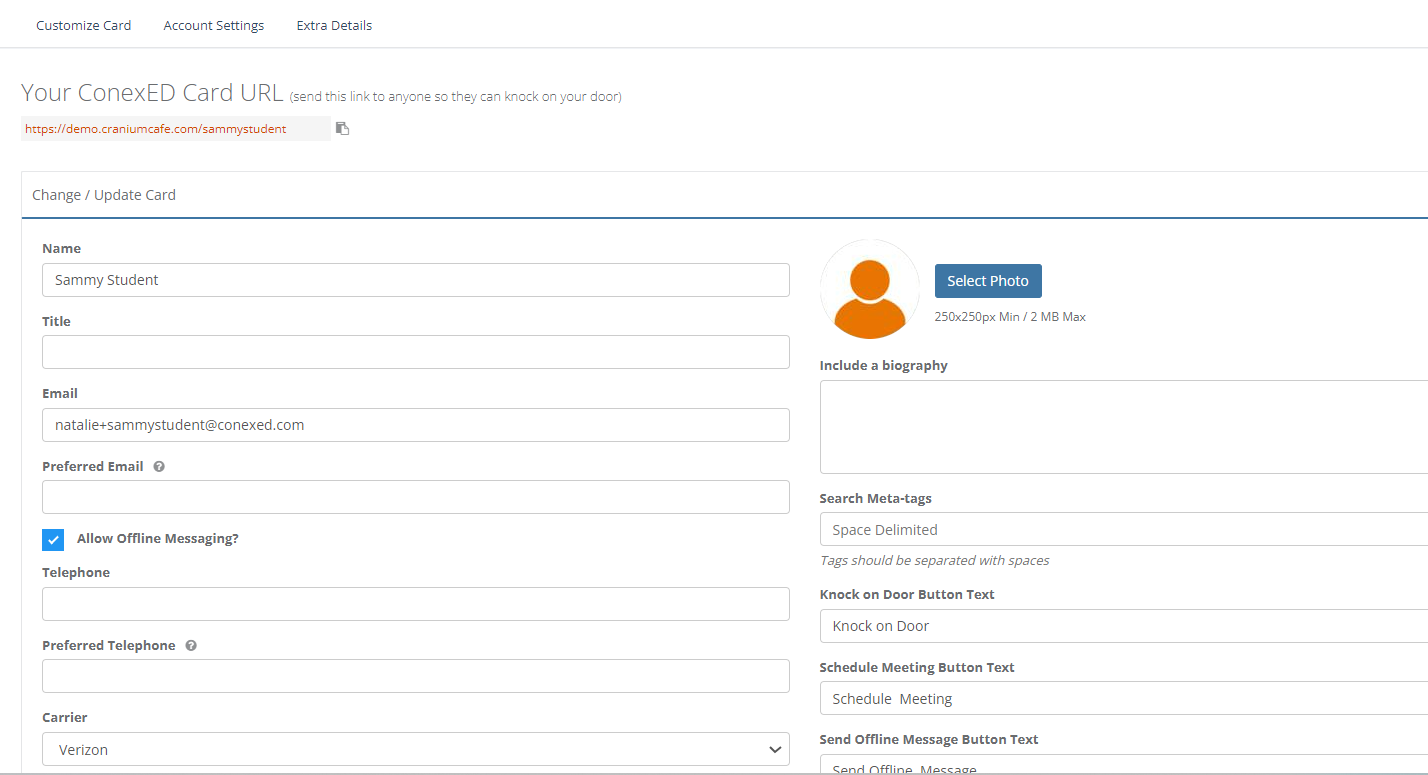 Account Settings Tab
The Account Settings Tab allows users to do such things as request a role upgrade and update their password.
Figure 2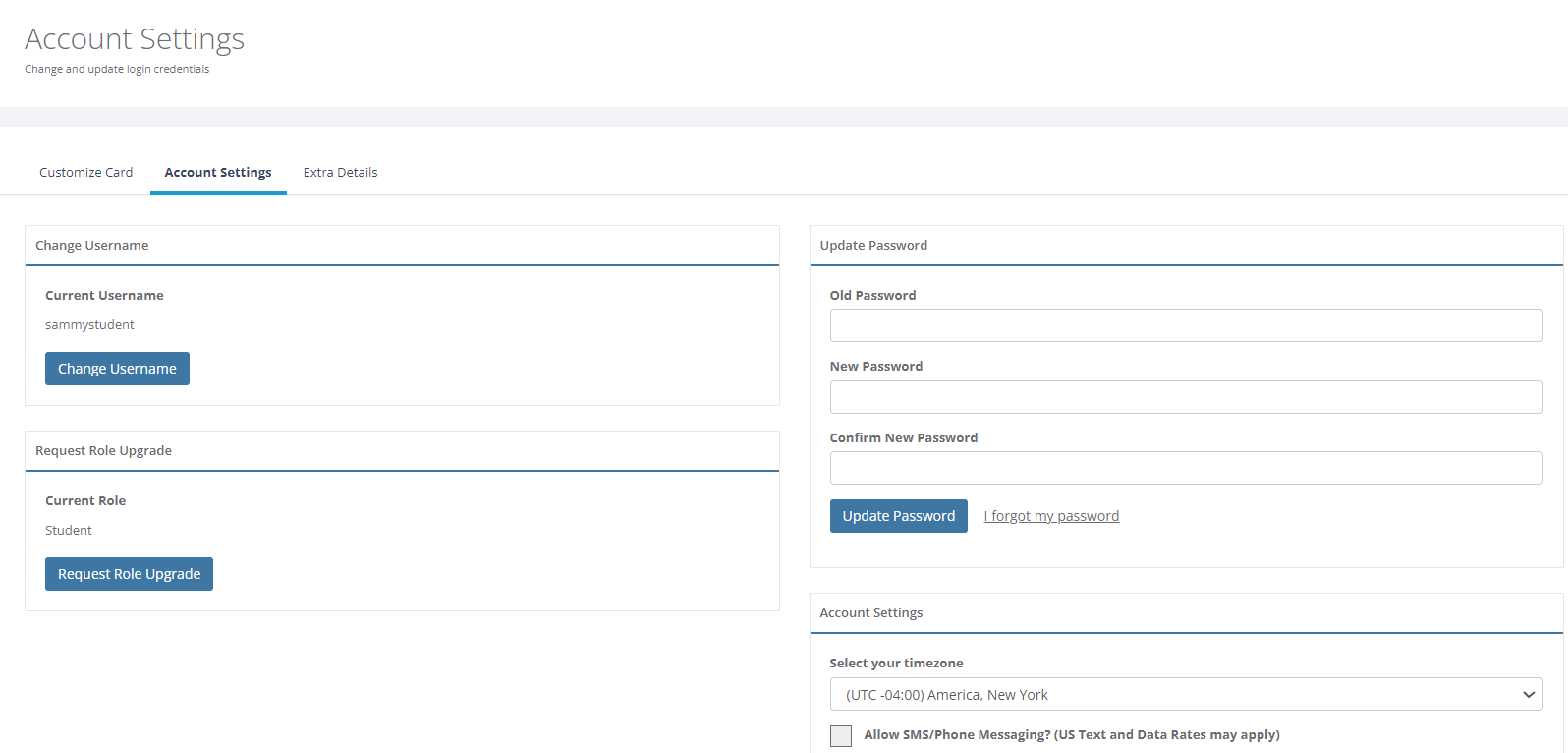 Extra Details Tab
The extra details tab provides options to identify preferences, such as preferred name and preferred pronouns.
Figure 3
Always remember to save any changes as you move from tab to tab in the customization center.