This article applies to the following role permission: ConexED Administrator
When staff creates a Role Upgrade in ConexED it only takes a few steps to take care of that request as a ConexED Administrator. Follow the steps below for any and all upgrade requests.
Log in to ConexED and navigate to the Setting cog icon on the upper right-hand side of your screen. This will take you to the settings area of your ConexED platform. Once there, select Users.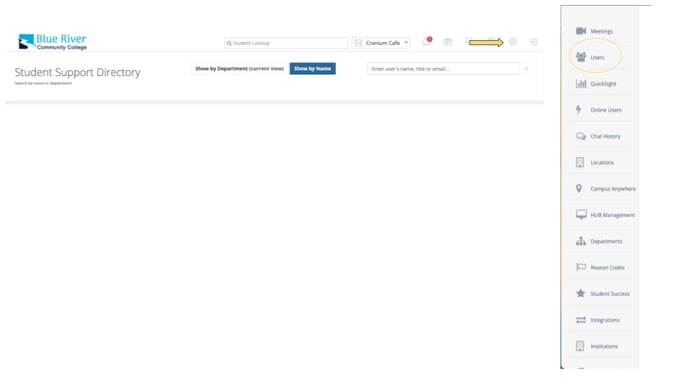 2. Continue by selecting the appropriate option from the Search dropdown. You can search for a staff member by using a few different properties. For this example, we will be using "Name".
Type in the staff person's name as shown below: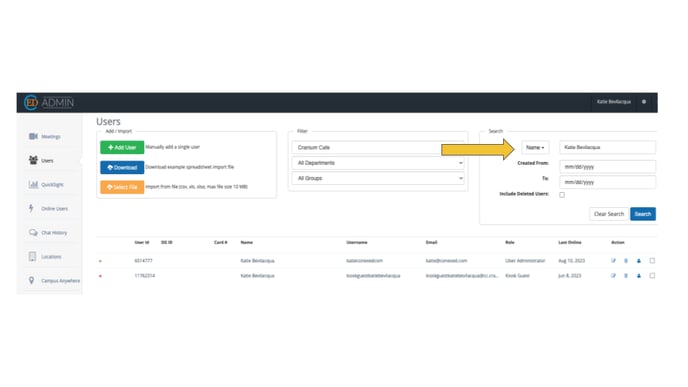 3. Once you've found the staff person you are trying to upgrade select the box with a pencil inside of it. This is located under the Actions area on the right side of their name.
4. Now that you're in their Account Settings you will need to navigate to the seventh option "Role" and click the drop-down.
Options will appear and you will need to select the appropriate role from the dropdown menu.
5. To complete the role upgrade you will need to scroll down to the bottom of their settings page and select "Update User"